Sun cream 50SPF
Features:
This cream provides an optimum protection against the harmful UVA and UVB rays. In addition, it protects the skin from the negative effects of the sun, and the intense formula keeps the skin moist. Quickly absorbed, leaves no plaque or color. It is based on water, and it does not feed the skin follicles that would disrupt the aesthetic appearance of the scalp.
Ozone Gold sun cream 50SPF contains stearic acid to help reduces skin ageing due to long exposer to the sun. Stearic acid helps to keep the moisture in the skin maintaining its elasticity and in turn reduces wrinkles from appearing on the skin.
Its fast absorbing and clean skin after application. Unlike most sun creams, Ozone Golds sun cream does not leave plaque after application.
Ingredients:
Aqua, Urea, Glycerin, Ozonized Olive Oil, Glyceryl Stearate, Ceteareth-20, Ceteareth-12, Cetearyl Alcohol, Cetyl Palmitate, Cetearyl Alcohol, Ceteareth-25, Ethylhexyl Methoxycinnamate, Benzophenone-3, Octocrylene, Butyl Methoxydibenzoylmethane, Stearic Acid, Phenoxyethanol, Ethylhexylglycerin, Cyclopentasiloxane, Dimethicone, Tocopherol, Panthenol, Parfum
Caution:
Keep out of reach of children. Do not swallow. Keep away from direct sunlight. Keep in a cold and dry place. Avoid contact with the eyes. In case of any undesirable effects, contact with the eyes or swallowing the product please contact your doctor.
Benefits:
It helps prevent certain skin diseases, premature aging, undesirable spots on the skin and burns.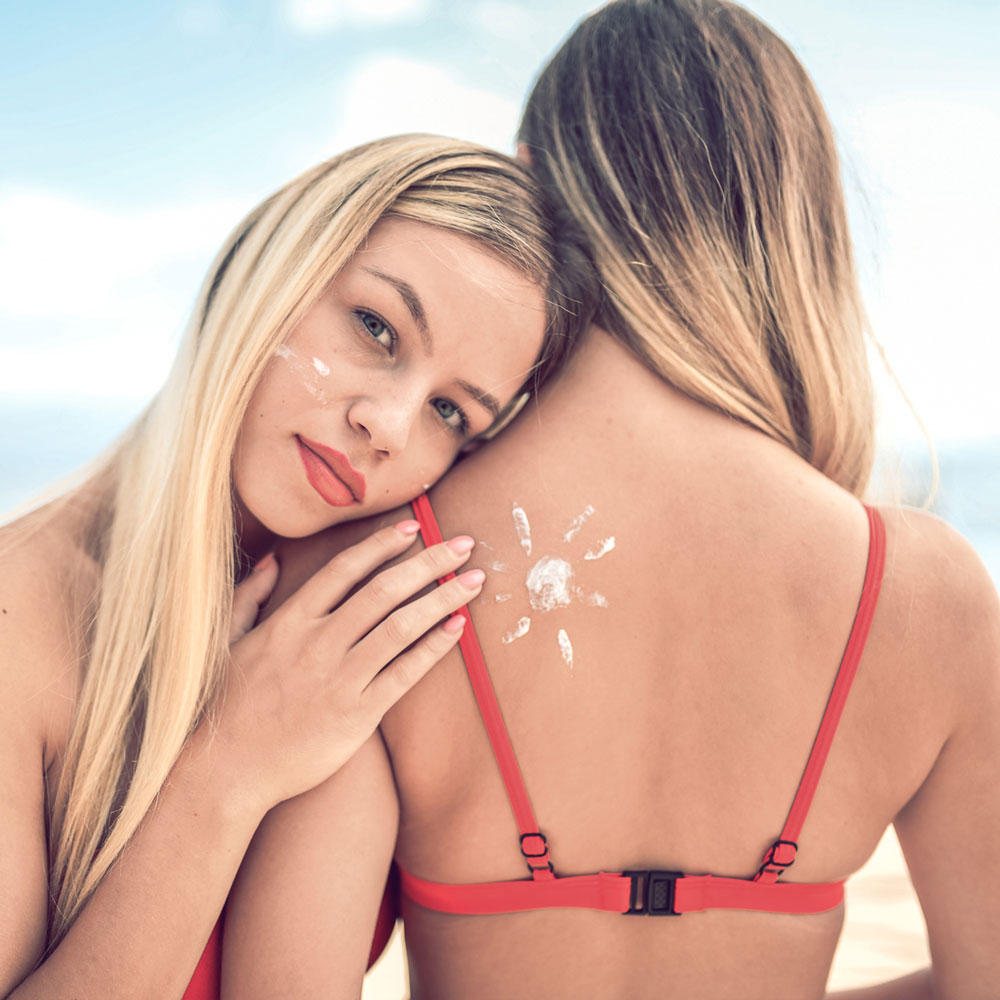 ---
Useful links:
OZONE GOLD – MOISTURIZING CREAM 15SPF OZONE & ALOE VERA ANTI-AGING – 50ml
OZONE GOLD – OZONE FACTOR OZONIZED OLIVE OIL SOFT GEL CAPSULES
Mechanisms of action involved in ozone therapy in skin diseases
Role of ozone in skin diseases
Hyaluronic acid in dermatology
Hyaluronic acid and wound healing
КРЕМА ЗА СОНЦЕ 50SPF 50spf крема за сонце ува увб штити кожата штетните влијанија на сонцето uva uvb krema za sonce kreme za soncenje krema za lice so zastita faktor заштита од сонце кожа влажна и заштитена нега на кожата фактор за заштита од сонце SPF стеаринска киселина намалување на стареење влагата во кожата еластичност